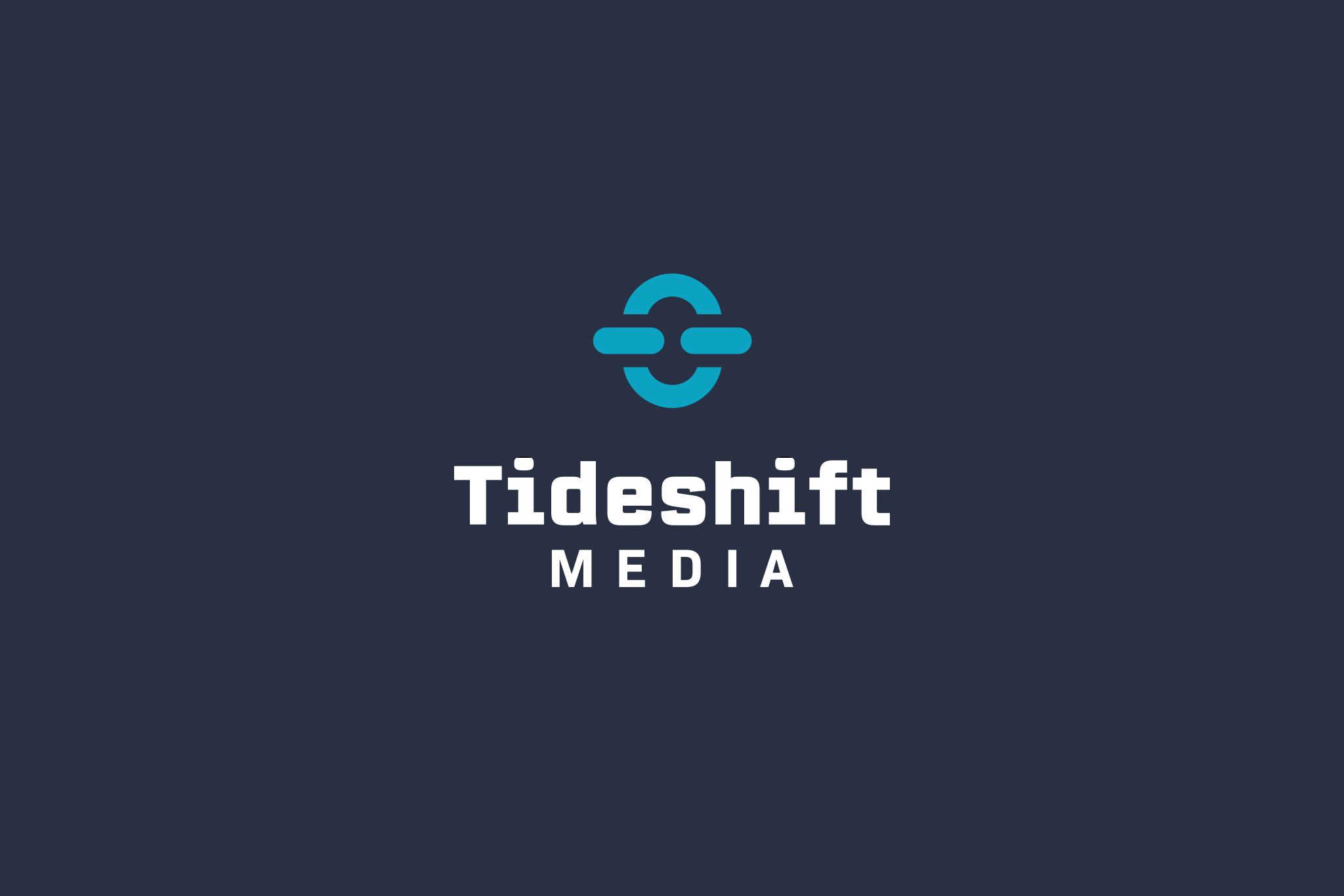 Tideshift Media Branding
Tideshift Media is an interactive design studio that creates custom digital systems that integrate with daily business operations. They take a macro and micro view of their clients' business needs, then develop manageable tactics and strategies that meet the goals of the business.
The Tideshift Media logo is simple and bold and reflects their business spirit of being a mix of tech, visual design, and strategy. The type and icon work together in a way to show connection between tech and modern design, and the icon symbolizes linking and integration of systems and ideas.